Climbathon no longer organized in future
For 35 years, the Mt Kinabalu International Climbathon has been one of Sabah's iconic events for decades with the original objective of promoting our beloved mountain and the surrounding Kinabalu Park. The Climbathon is no longer held since 2017 as Mt. Kinabalu is now very popular with the status of World Heritage Site and will remain preserved.
For more information, please read: Mount Kinabalu International Climbathon - Sending it off with a heavy heart
---
30th Mt. Kinabalu International Climbathon
Runners from all across the globe gathered at Malaysia's first UNESCO World Heritage Site, Kinabalu National Park, for the 30th Mount Kinabalu International Climbathon which was held on the 15th October 2017. During the event, all Mount Kinabalu climbing activities were closed off to the public.
Excitement was imminent throughout Kinabalu Park Headquarters as runners from around the globe gathered for a race like no other. While it is compulsory for casual climbers to take an average of two days to scale the majestic Mount Kinabalu, professional mountain runners can clock in as fast as under 4 hours!

Spectators near and far dropped by to show their support and cheer for the runners before flag-off and at the finish line.

For safety reasons, only invited runners were allowed to participate in the 30th Climbathon. Invitations were extended to runners who had participated and completed the race to the summit before the cut-off time in the 2013 or 2014 Climbathons.
---
30th Mt. Kinabalu International Climbathon Results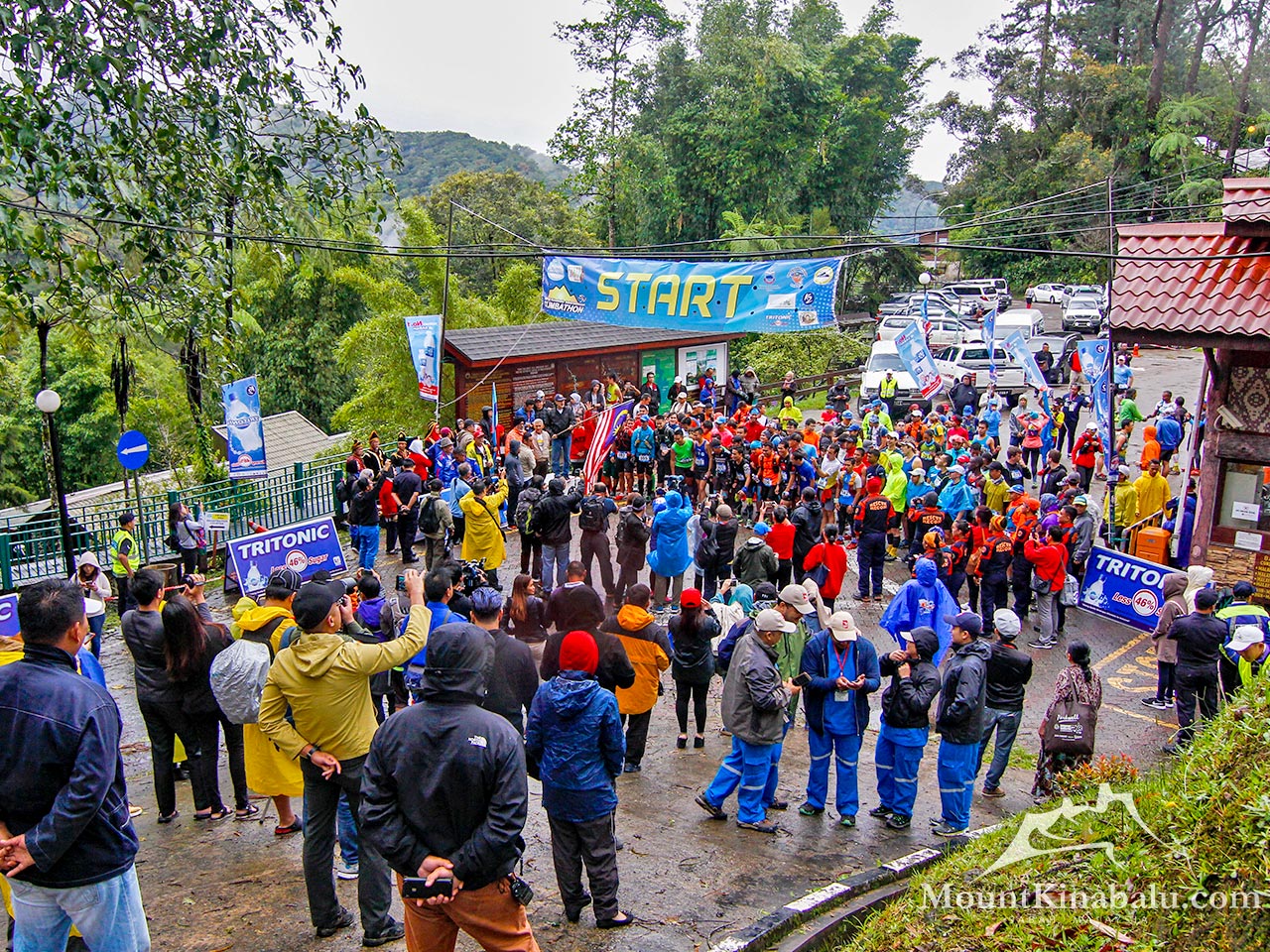 15th October 2017 marks the 30th Mount Kinabalu International Climbathon.

Due to the unforeseen weather conditions and for the safety of the runners, the organisers decided to forgo the summit and changed it to Panalaban before flagging off. This shortened to route from 26 kilometres to 21 kilometres instead.

A total of 116 runners participated in the Climbathon.

ELITE MEN'S CATEGORY:
1st – Safrey Sumping (Malaysia) 2:18:28
2nd – Lel Kipchirchir (Kenya) 2:20:22
3rd – Daved Simpat (Malaysia) 2:20:42

ELITE WOMEN'S CATEGORY:
1st – Sandi Menchi Catlona Abahan (Philippines) 3:04:30
2nd – Anineh binti Dainin (Malaysia) 3:09:33
3rd – Valentine Jepkemoi Serem (Kenya) 3:28:07

It was a tough race but all runners made it back to Kinabalu Park safely and the organisers declared this event successful.
---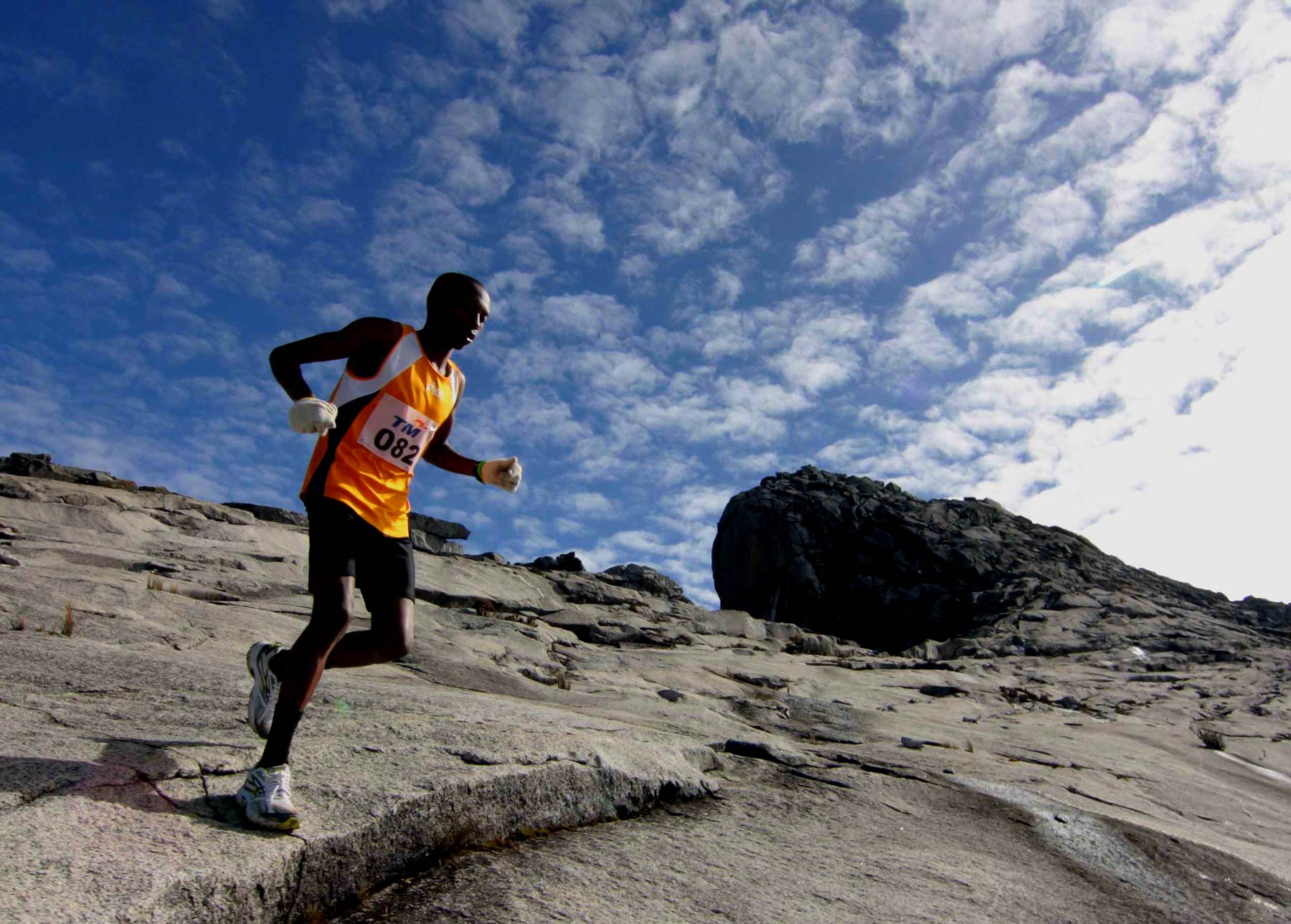 ORGANISER
Sabah Tourism Board/ Sri Pelancongan Sabah

EVENT VENUE
Kinabalu Park, Kundasang

CONTACT PERSON
Mr. Winceslaus G. Autine
Tel: +6088 232121
Fax: +6088 265540

wences@sabahtourism.com
www.climbathon.my

---
Last Updated At: