Home
|
Mount Kinabalu Climbing Packages
| Mabul Island - Mabul Water Bungalow (Smart)
MABUL ISLAND - MABUL WATER BUNGALOW (SMART)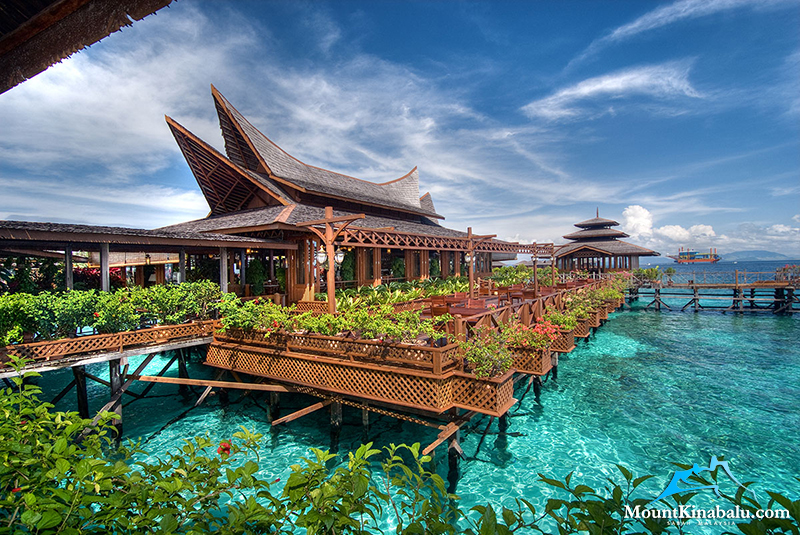 | | |
| --- | --- |
| Tour Code | ABTW-D06 |
| Package | Mabul Island - Mabul Water Bungalow (Smart) |
| Duration | From 2D1N |
| Price From | MYR 2249 Per Person |
| Minimum | 2 adult(s) per order |
2020 Tour Package Rates (Per Person)
GROUP SIZE
ALL MARKET
2D1N
3D2N
4D3N
5D4N
EXT. NIGHT
DIVER - Adult / Child*
2-Bed Bungalow (Twin Share)
Please Enquire
NON-DIVER - Adult / Child
2-Bed Bungalow (Twin Share)
NON-DIVER - Child
Extra Bed
NON-DIVER - Infant
No Bed
Note:

All rates are quoted in Ringgit Malaysia (MYR)
All rates are inclusive of 0% Goods and Services Tax (GST)
Infant below 3 Years Old: FOC.

Child Policy:


Infants up to 3 years old are Free of Charge except for the airline charges. The infant must stay in the same chalet as the parents; a baby cot will be provided free of charge if prior arrangement is made.
Children 4 to 11 years who are NON-DIVERS are entitled to a 50% discount off the NON-DIVERS package rate for any said period. Whenever possible, they must stay in the same chalets with the parents on beds that go between the 2 bunks in each chalet.
Child*: Any Children 4 to 11 years who are CERTIFIED DIVER will have to pay FULL divers rates regardless of their age and parents are to be held responsible for their children at all times.

Sabah Parks Announcement

Effective in 2020 onwards, Sabah Parks has announced that Sipadan Island will be CLOSED for any activities including Diving and Snorkeling during the month of November every year (1-30 November). The purpose of this one month closure is to give a "RECUPERATION PERIOD" to the marine environment in Sipadan Island. During this closure period, Divers and Snorkelers will be brought to other islands of Tun Sakaran Marine park for their activities.
---
About The Resort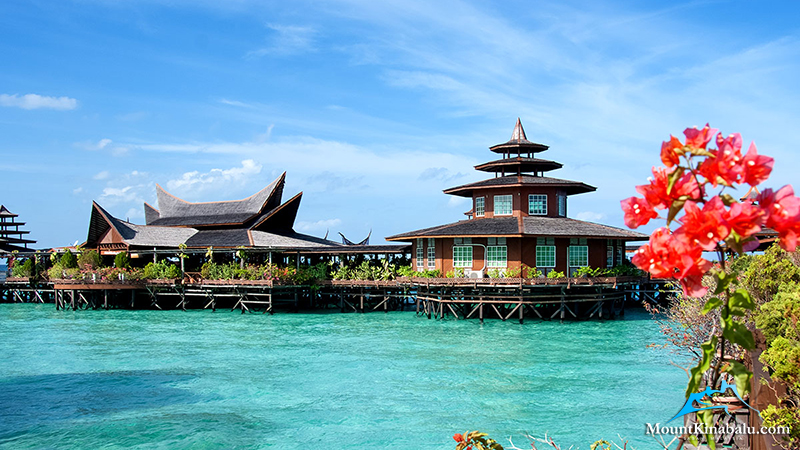 Mabul Water Bungalows is a new floating dive-resort wholly owned by Sipadan Mabul Resort (SMART) and is perfectly located at Mabul Island overlooking the world-known Sipadan Island. Mabul Water Bungalows is located just next to Sipadan Mabul Resort. Mabul Water Bungalows is the perfect resort for honeymooners.

These wooden-type bungalows (built up size 17X17ft) has fifteen (15) units (10XDouble Bed & 5XTwin Bedded) entirely built over water with stilts offer sheer comfort. Each bungalow exquisitely furnished with contemporary furniture and décor, equipped with remote control air-conditioner, ceiling fan, private bathroom-hot/cold shower and toilet, spacious private balcony offer panoramic vistas of blue sea, TV with satellite channels, mini bar, coffee/tea maker, hair dryer and in-room safety box.

Facilities includes a large and airy restaurant for dining, a souvenirs shop selling variety of t-shirts, accessories and gifts, a business center with internet service, a dive center and an office taking care all the guests registration, billings and an underwater video and health spa outlets. Free WIFI Internet Access is available at the Dining Hall.
About Diving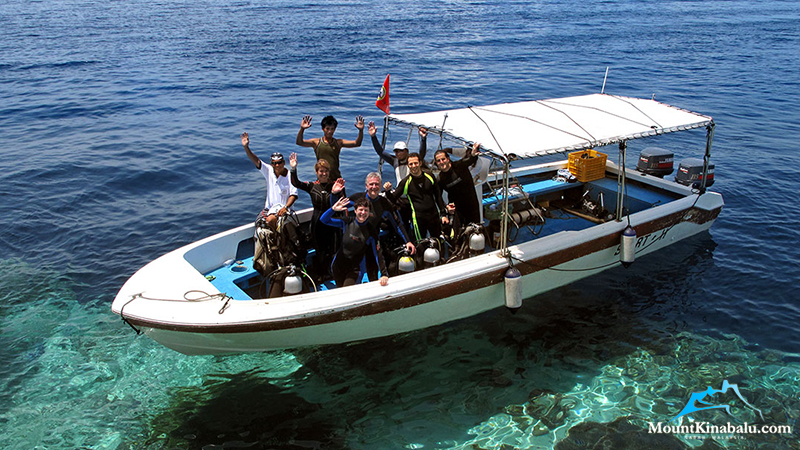 Boats: The resort have thirteen (13) custom-built fiberglass dive boats and two (2) half-cabin passenger/transport boats. These dive boats can carry 10 divers each and get to any of the island dive sites in 15 minutes or more. Each boat goes out three times a day with a boatman and divemaster.

Diving: The resort has daily boat going to the dive sites, which is about 15 to 30 miniutes boat ride. Dive sites and diving schedule will be arranged at the discretion of the resort management. All diving at Sipadan Island is subject to entry permit approval.


Sipadan Island
SIPADAN is the small island where you can dive and snorkel. It is a 15-30 minutes boat ride south of Mabul. Sipadan is the tip of a mountain with steep underwater walls all around it. These walls drop to 300m on the Mabul side of the island and 600m on south side.

Diving on Sipadan is all drift diving, divers drop in and cruise with the current along the walls. This combination of deep walls and ocean currents provides the ideal environment for pelagic such as sharks and large schools of jacks and barracuda.

SPECIAL RULES FOR PROTECTING TURTLES:
Divers and snorkelers are to refrain from touching, teasing and restraining turtles under water because turtles are air breathers and can be drowned if panicked or cornered. Anyone riding or restraining turtles will sit out the next dive.

Note: The time restricted by the Government for Diving at Sipadan Island is from 6am to 6pm.
Mabul Island
MABUL in contrast to Sipadan is a continuation of the Borneo landmass rather than the top of an underwater mountain. Because of this, Mabul has more gradually sloping walls around it that bottom out at about 30m. The attractions on Mabul are of the smaller variety such as lobster, crocodile fish, moray and garden eels. This makes it an ideal location for macro-photo opportunities.

If you walk around the east of the island at night, be sure to take a flashlight and watch for sea snakes on the beach or amongst the palm trees.
Kapalai Island
Kapalai lies to the east of Mabul about 10 minutes away. It used to be a vegetated island much like Mabul but erosion has turned it into a small sandbar that just breaks the surface of the water. This is an area that we are exploring for new dive sites. Like Mabul it is an excellent location for macro-photography and is specially abundant in the rare finds of diving such as mandarin fish, stonefish, leaf fish, pipefish, lionfish, frogfish, cuttlefish, eels, and more.